"Bless ya"
08/01/2020
Jeez Mina, careful with your sneezes!
GUEST COMIC by @CHRIS OSSU PLEASE CLICK ON THE TITLE OF THIS COMIC PAGE TO GO TO THEIR TWITTER ACCOUNT!
I'm trying to adjust the site a bit and code a tad so please excuse any upcoming bugs on the site.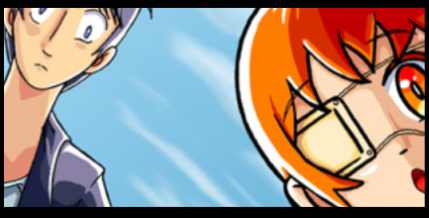 Chris also manages his own webcomic, click on the image above to access it!
Hope you guys are enjoying the new site, am excited for a few new things to come on the site as well.
It seems that people REALLY like my mini-mix comic on twitter haha. These strips are pretty low effort on my end, so expect to see them on the site pop up whenever I feel like!
Think of the mini-mix stuff as like a fun addition to the site, but the real meat and potatoes will be BCCR always, at most I'll update the mini-mix stuff once a week and ONLY with a BCCR update. As popular as it might get, it'll never steal the show!
BCCR is still on hiatus, the site will still update twice a week though! Wonderful fan submissions came in, I hope you guys look forward to them!
Also be sure to check me out on twitter @GENC____ for more updates to come, and general updates!
See you next week amigos, adios!
-GENC